Al-Kisah Baju Yang Tak Siap..
Saturday, December 29, 2012 | 3:49 PM
Assalamualaikum..
Hai uolls. Alhamdulillah, aku baru ja balik dari Alor Setar, makan kenduri kawan mak aku. Burrbbb!! (sendawa). Sori, tak dan nak kaver, belehak kat sini pulak. Hohoho...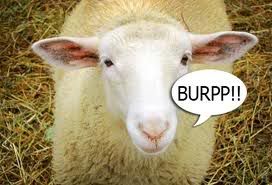 Aku dah nak jadi warga asrama balik dahh. Nak kena bangun dengan bantuan telefon dan jam loceng pulak. Nak kena letak baldi depan toilet pulak. Nak kena seterika baju tiap-tiap hari. Nak itu, nak ini. Penat oiiiii!! Lama-lama, berhenti sekolah, kawin! ;) ( Gatai oi gatai. Duit takdak, ada hati nurani nak kawin )
Cerita sebenarnya berkaitan dengan baju. Kebetulan sangat-sangat tahun ni aku tak beli kain untuk buat uniform sekolah, sebab aku pikir, setahun ja lagi kann.. Lagi pun baju MRSM ni macam-macam baju la, kadang-kadang bukan tak pakai pun. Hari Ahad, baju beige. Hari Khamis, baju batik. Hari lain, baju biru. Adoiii! Memang kalau buat lagi baju uniform, memang berat la..
So, aku cadang beli kain dan buat baju kurung. Bukan tak mai beli yang dah siap dah, tapi aku ni kan saiz 'extra'. Kadang beli yang kecik tak muat, beli yang besar labuh. Astro kata " Macam-macam ada". Pada suatu petang yang hening, aku ke Nagoya Textiles (auww orang putih gitu), nak shopping-mopping kain baju. Pilih punya pilih, aku beli dua pasang kain.
Selepas beberapa hari dari hari kejadian di atas yang tersebut (sila rujuk cerita di atas), mak aku pi la hantar kain aku tu sekali dengan kain dia. Dengab harapan Hari Krismas boleh la mai amik kannn.. Tup-tup, tak siap punn!!! Kain pun tak potong lagi. Kain orang lain pun tak potong lagi. Mak dia sakit. Hmmm tak pa lahh..
Mak aku dengan berbesar hati la nak pakai baju tu hari ni, yang aku pulak nak bawa balik maktab. Siap dah beli tudung dah hari tu, nak match dengan warna baju. Sekali tudung ada, baju tak ada. Bila pikir balik, baik aku beli ja baju yang dah siap dah. Senang!
Sekarang kain tu ada dekat tukang jahit lain. Harap dia siapkan jugak baju tu dalam bulan ni. Tak siap, WACHAAA! Yang tukang jahit lama tu, tak boleh nak salah dia jugak. Dah takdir, mak dia nak sakit waktu tu. Consider la sikit kan..
Apa-apa pun, bergembiralah saya untuk pulang ke maktab. Annyong !!

Pizza Hut + The Store = Hangout Kengkawan
Friday, December 28, 2012 | 10:42 PM
Assalamualaikum.
Hye uolls. Lama kan kite tak hapdet cerita baru. Asyik-asyik GA. Naik meluat semua orang tengok. Kalau boleh nak ambil mikropongg jerit " KAMILA SUDAH-SUDAH LAH DENGAN GA HAPE KEBENDANYA TUHH HOI HOI!! " So, semua kalau rasa muak macam aku jugak, jom kita muntah pelangi secara berjemaah. Lebih 'afdhal'.
Ini adalah contoh muntah pelangi secara solo dengan muka bajet cute (pasti ini Lina)
Cerita sebenarnya, Khamis ritu, aku pi gathering dengan kawan-kawan SMKAP. Tu semua geng-geng aku la. Ada yang tak mai atas dasar tak boleh mai. Hakhak. Yang penting, kami ikut slogan Puteri, YANG PENTING, KITA ENJOY! Enjoy yang tersangat-sangat enjoy terlebih dose. Tahap kegedikan kami amat terserlah hari tersebut.
Aku mai ja Pizza Hut, Madi dah tercongok macam model Pizza Hut yang tak bergaji. Kami naik, dah ada Insyirah, Mizah dengan Aishah. Ohh begitu ayu mereka itu. Mai-mai tu, pot-pet pot-pet, sembang itu ini sampai orang tengok kami. Ada couple ni, maybe dah kawin dah kot mana aku tau. Takkan nak pi mintak surat nikah depa kot. Kang nak makan piza jadi makan penampaq free ja hari tu. Depa sampai lepas aku sampai dan balik sebelum kami balik. Awesome kan kami? Tapi, aku tengok depa mana makan piza pun. Pastu, yang pompuan tu macam dok tengok kami. Jeles la tu tak boleh join kami bersembang sambil cicah roti dalam sup cendawan.
Then, Piqah sampai. Amboi ayunya beliau dengan skirt beliau. Makin sweet beliau aku lihat. Lina cakap baju ala-ala nak pi garden party. Ehhh dia ada cakap ka. Biaq lah. Lina sampai agak lewat. (Ini hanya propaganda nak bash Lina). Dengan baju hijau beliau, berjalan ayu pulokss dengan malu-malu kucing siam itu. Ohhhh betapa meluatnya.
Sorry tiada gambar pizza untuk ditontoni anda kerana piza dah disembunyi dalam perut
Lepas tu, kami dengan jalan itik pulang petangnya ke The Store. Lina dengan Aishah dah balik awal. Ada nak beli barang, ada yang nak window shopping macam aku. Jalan-jalan punya jalan kami beli tudung. Serius, aku megaku hari tu first time aku beli pashmina. Serius!
Dah sampai The Store, jumpa pulak baju on sale! Tengok cantik. Faizah suruh try. Aku cakap tak mau beli, baik tak payah try. Last-last try jugak. Satu perkara yang terjadi kat tempat pakain hati tu ialah kami pakat-pakat try baju kat fitting room. Satgi baju ini, satgi baju itu. Last-last aku beli jugak! Tak dinafikan, pompuan memang tak boleh tengok baju sale. Ehhh wait, aku bukan jenis shopping tak ingat dunia. Baju aku tak banyak, lagi pun kebetulan baju murah. I sambar la..
Pssst.. Kalau nampak aku pakai baju ni kat luar, tegur-tegurla
Balik cakap kat mak...
Aku : Mak, adik beli baju!
Mak : Beli lagi?
Kesimpulannya, aku memang seronok shopping dengan kawan-kawan. Kawan-kawan akan bagi pendapat dan sebagainya. Serius syok shopping dengan Insyirah, Faizah dan Madi. Nanti kita jalan-jalan lagi tau! Tapi tunggu kami dah berduit la. Berkopak la duit aku lama-lama.
So, kan aku cakap first time aku beli tudung pashmina, so nak tunjuk la aku pakai pashmina. Serebeh jugak aku rasa. Komen la sikit.. Cakap huduh ke, kiut macam Najwa Latip or else..
Okey, takat tu ja kot aku rajin nak taip. Sebelum tu, kepada peminat SNSD, boleh tengok video baru diorang ni...
SNSD - Dancing Queen
SNSD - I Got A Boy (Drama Teaser)
P/S : Lain bebenor muka aku dengan Tiffany..

Cara Nak Tukar Facebook Chat Layout
Saturday, December 22, 2012 | 12:10 AM
Assalamualaikum..
Malam ni rasa nak buat tuto. Tapi bukan tutorial untuk BLOG, tapi untuk FACEBOOK.
Korang nak tak bila chat ja, layout dia comel dan kawaii macam ni??!!!
1) First, pergi dekat Chrome Web Store dan cari
Facebook Chat Layout
atau senang klik
SINI
. Senang kerja hampa!
2) Klik Add To Chrome.
ATTENTION : Aku punya dia tulis 'Added' sebab aku dah add tau! Jangan konpius tau uolls...
3) Then, pergi kat korang punya facebook dan refresh.
4) Pastu, jadi macam gambar kat bawah ni kan? Layout dah berubah kan?
5) Kalau tak nak yang Rilakkuma punya, korang boleh cuba yang Hello Kitty punya. Klik simbol bear kat atas sekali tu.
6) Tink! Jadi macam ni pulak. Keluar facebook chat layout versi Hello Kitty!
7) Kalau rasa tak nak jugak Hello Kitty, korang boleh tukar balik ke layout Rilakkuma dengan klik simbol yang sama.
Cute kan? Selamat mencuba dan 'chat'lah dengan kelas dan bergaya sampai mak cik jiran sebelah pun boleh jeles.
P/S : Madihah Zainal tu kawan kite. Sorry la buat gambar untuk tuto. Sengaja ingin memfemeskan anda..
Cherio!

Search Keywords : Mizah Cun
Thursday, December 6, 2012 | 1:17 AM
Assalamualaikum..
Hai teman blogger sekalian! Sihat sejahtera lagi mempesonakakah kalian? Aku di sini sihat-sihat sahaja. Cuma bak kata incik Lina, kilang pembuatan lemak semakin maju dari sehari ke sehari dan makin berkembang nampaknya. Berkembang ke tepi.. (Kenapa ayat aku formal macam majlis bagi hadiah kat sekolah? Tampar sikit muka aku..)
Btw, semalam aku godek-godek Stats aku. So, tengok la kat bawah tu. Dekat Search keywords tu. aku terpandangkan ini. Ya, ini! Percayalah, ianya benar belaka.
klik untuk tumbesaran segera kalau tak nampak dan rasa tak percaya
Serius kot, dua kali dah aku jumpa. Gila aku nak gelak guling-guling ala-ala drama hindustan. Kat ladang teh cameron pun jadilah. Bila pikir balik, ni mesti kes entry aku yang lepas-lepas punya. Entry ni kan :
Aku Ngan Mizah 'Awek' Orang
kan, kan, kannnnn?
Kalau tak sebab post tu, mesti aku cakap. " Omaigod! Apa Mizah dah buat ni?! Sampai orang google 'mizah cun' nihh?". Hakhakhak.. Mizah patut berbangga akan hal ini kerana dirinya fames seketika. Aku pun tak fames macam dia tu. Choyyy~
Btw, apakah perkaitannya dengan greyson chance masuk Islam? Aku tak tau pun. Yang aku post dekat blog aku pun pasal dia nak masuk Islam. Huhu. Manusia dalam mencari kesahihan. Macam aku jugak. Hari tu ada desas-desus-desis yang kata Robert Pattinson aka Abang Cullen masuk Islam. Aku pun, omaigod! Abang hensemku! Nanti kita kawin la macam tu! Entah betul ke tak cerita tu..
Kalau pasal tomboy tu, maybe sebab post aku pasal nakkan novel Abang Khai Tomboy.. Dah beli dah pun. Nak pinjam? Mai rumah, kita diskus pasal hal pinjam-meminjam buku ini. Btw, penulis dia tengah karang buku kedua. Abang Khai Tomboi 2.
Melihat kepada buku ini, perkataan 'Syuhaida' tu mengingatkan kepada seseorang. Haha. Kan Hamizah? Macam nama kakak anda. Hehe :3
So, kepada kawan-kawan aku yang baik hati lagi comel lagi kiut lagi, lagi, err lagi? Apa lagi nak puji? Sori sebab aku malas post cerita-cerita baru. Yang ada hanyalah GA yang aku join. Hohohoho. Lagi pun, tak dak idea la nak karang ayat-ayat best. BM pun jarang nak dapat A. Huhuhu :'(
So, setakat ni ja kot untuk malam pagi ni. Pagi-pagi buto ni aku tulis tau. Bukan reti nak tidur awal aku ni.
Assalamualaikum dan adioss~
p/s : Lagu 3 kupang, sagu penuh..(okey, nyanyi sikit) hokhok ^_^